Fire Company Carnival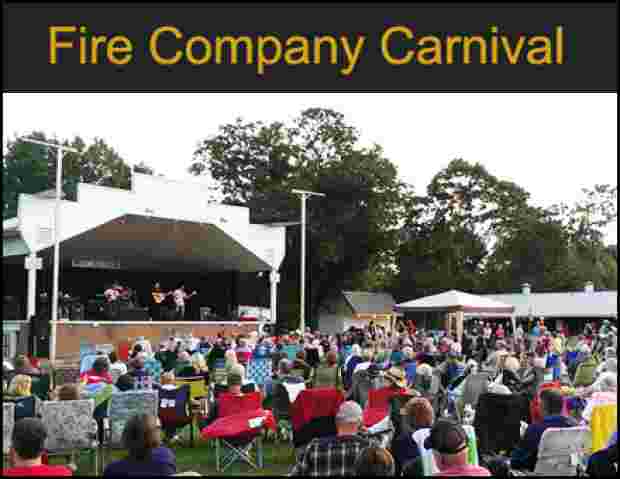 Nearly a century in the making, Carnival has become an established community event and our largest fundraiser.
Along with games for all ages and entertainment, the Schaefferstown Fire Company Carnival offers traditional Pennsylvania Dutch & Fair food that will leave you wanting more. The proceeds from the carnivals are dedicated 100% to supporting the Schaefferstown Volunteer Fire Company.
2016 – Free Admission Every Night – Doors Open at 5pm
Thursday, August 18th
Featuring: The Rockets
Rock and Roll Oldies to Classic Rock Hits
Chicken Pot Pie … Carnival Games & Rides for all ages … Funny Farm – Games & Prizes for Children … Pulled Pork Sandwiches & Platters … Fresh Sausage Sandwiches … Funnel Cakes & Ice Cream … Much, Much More … Free Admission
Friday, August 19th
Smokin Gunnz
Southern Rock At It's Finest
Chicken Pot Pie … Carnival Games & Rides for all ages … Funny Farm – Games & Prizes for Children … Pulled Pork Sandwiches & Platters … Fresh Sausage Sandwiches … Funnel Cakes & Ice Cream … Much, Much More … Free Admission
Saturday, August 20th
Roof Rockers
9 Piece Horn Based Band Playing The Best Of The 60's. 70's. 80's and 90's
Cow Patty Bingo with Cash Prizes
Car Cruise – Doors open at 5pm … Chicken Pot Pie … Carnival Games & Rides for all ages … Funny Farm – Games & Prizes for Children … Pulled Pork Sandwiches & Platters … Fresh Sausage Sandwiches … Funnel Cakes & Ice Cream … Much, Much More … Free Admission
Schedule is subject to change